Commercial and Military Aircraft Systems and Component Repair
ISO 9001:2015 Certified
FAA 4MRR628C
Why Choose Us?
Service You Can Trust
MRO Aerospace provides a broad range of military aircraft component repair capabilities. Our Largo, Florida location is ISO 9001:2015 certified in the Maintenance, Overhaul, and Repair of Aerospace Electronic Components.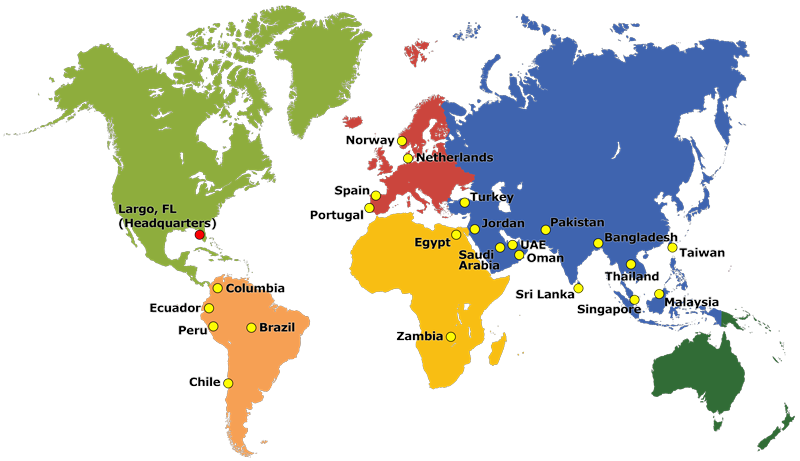 We offer rapid turn around and cost effective repair and overhaul of your mission critical maintenance requirements. Whether you need to purchase, lease, sell, or trade aircraft components, MRO Aerospace provides unparalleled asset management services.
Locate, evaluate and acquire aircraft components.
Perform or manage required maintenance, upgrades or component conversions.
Facilitate component trades (buy or sell).
AUTHORIZED DISTRIBUTOR AND SERVICE CENTER FOR

MRO Aerospace
Certifications
MRO Aerospace's Largo, Florida location is ISO 9001:2015 registered by National Quality Assurance, registered with the Federal Aviation Administration, Department of Defense (DOD) Certified, and a member of the US Chamber of Commerce.
Click here to learn more about our certifications.
You can count on the services we provide.
Navigation Systems, Gimbal Assemblies, Gyros & Accelerometers, Avionics, Instruments and more.
Ready to Serve You
Headquarters
10530 72nd Street, Suite 701 Largo, Florida 33777